[vc_row disable_margin_on_row="no" css=".vc_custom_1507732801521{background-color: #32b140 !important;}"][vc_column]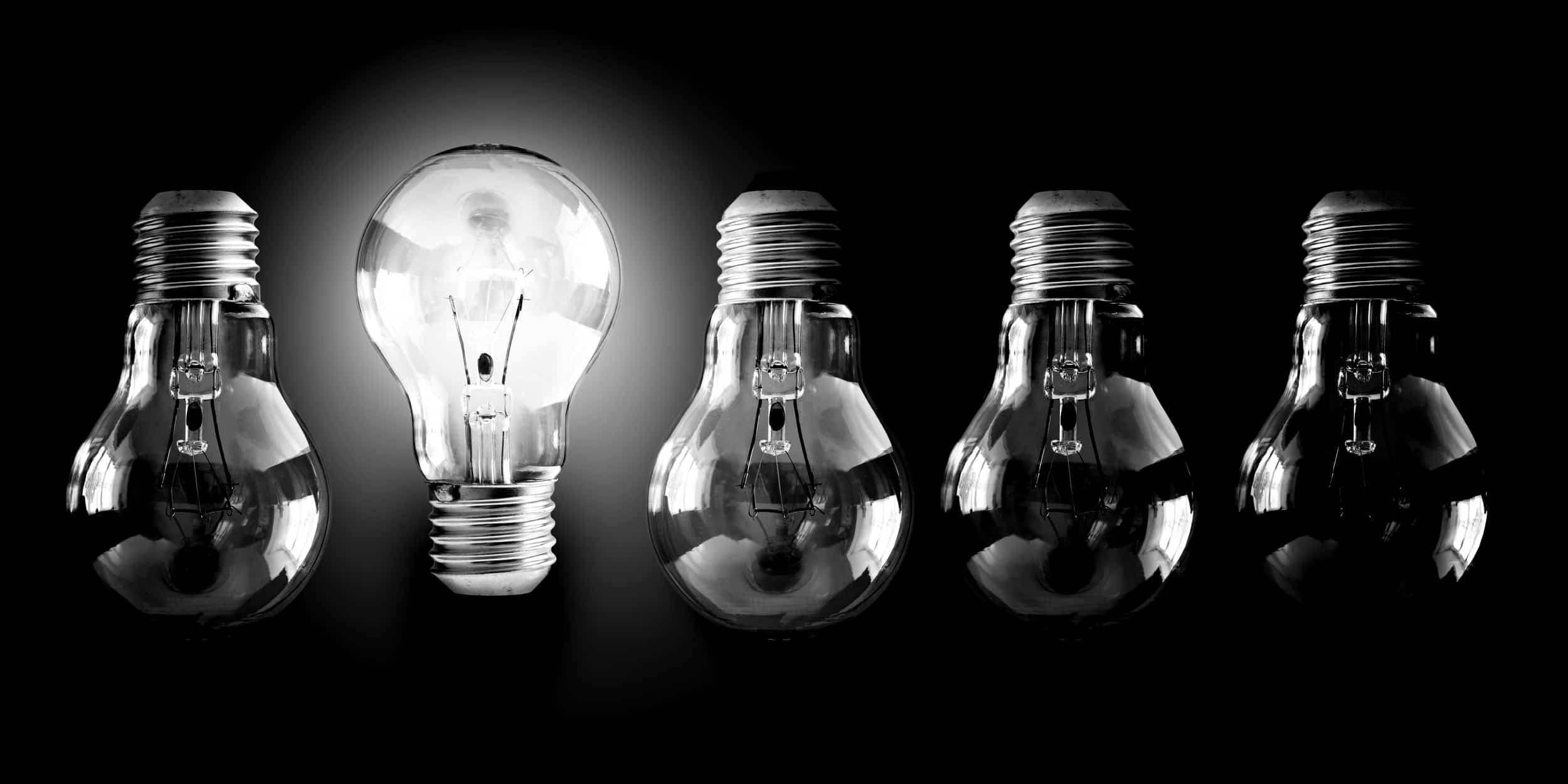 Expert connections


connecting your teams and your clients

[vc_column_text]
Hybrid Cloud Solutions
[/vc_column_text][vc_empty_space height="20px"][/vc_column][/vc_row][vc_row content_width="grid" disable_margin_on_row="no"][vc_column][vc_empty_space height="32″][vc_column_text]
ISUMO offer dynamic hybrid cloud solutions to manage resources more effectively, maximise your existing infrastructure and unlock new operational efficiencies.
Isumo's Hybrid Cloud services allow you to take advantage of the flexibility and scalability of Cloud environments while keeping elements of your infrastructure in-house.
We want to make sure we supply the right solution for your business whether it's physical, virtual, on-premise or off-premise, private Cloud or public platforms we will design and supply a tailored package for your organisation that is dynamic, flexible and scalable as and when you need it.
Hybrid cloud benefits and use cases
Hybrid cloud is about maximizing workloads in the best environment and managing costs. It's not necessarily all about public or private cloud, but how to orchestrate both. The AWS outage in late February demonstrated how helpless many companies became by having all their eggs in one cloud(y) basket. In addition, despite the public cloud's touting of cheap services, costs can quickly get out of control, as Snapchat admitted in February.
A hybrid cloud environment doesn't solve the problems of cost management and uptime visibility by itself. Multiple providers mean multiple bills and more costs to manage. The best solution is a fully managed ISUMO hybrid cloud, where we act as a cloud aggregator and manage all your cloud environments for you within a single service. The benefits shouldn't be ignored: The ability for an organization to see all of its cloud services in one window eliminates confusion between the different providers and gives the CIO more control over their IT spend as well as clear visibility into current costs and uptime.
Hybrid cloud is slowly but surely becoming the new model for IT organizations and service providers. That means a mix of public and fully managed clouds that quickly enable scalability and growth while providing consistent uptime and cost management. For SMBs, the complexities that arise from managing multiple environments can quickly become overwhelming, and it's most likely more cost effective for them to move their infrastructure to a service provider who can integrate the different environments into a single window. Once that's done, the business can regain control over its infrastructure without worrying about managing it or maintaining it.[/vc_column_text][vc_empty_space height="40″][/vc_column][/vc_row][vc_row content_width="grid" disable_margin_on_row="no"][vc_column width="1/2″][vc_column_text]
What We Do:
[/vc_column_text][vc_empty_space height="20″][mkd_lists bullet_type="icon" unordered_list_items="%5B%7B%22icon_pack%22%3A%22font_awesome%22%2C%22fa_icon%22%3A%22fa-check-circle%22%2C%22fe_icon%22%3A%22%22%2C%22ion_icon%22%3A%22%22%2C%22linea_icon%22%3A%22%22%2C%22simple_line_icons%22%3A%22%22%2C%22dripicon%22%3A%22%22%2C%22linear_icon%22%3A%22%22%2C%22text%22%3A%22Rapid%20design%20and%20installation%20solution%22%7D%2C%7B%22icon_pack%22%3A%22font_awesome%22%2C%22fa_icon%22%3A%22fa-check-circle%22%2C%22fe_icon%22%3A%22%22%2C%22ion_icon%22%3A%22%22%2C%22linea_icon%22%3A%22%22%2C%22simple_line_icons%22%3A%22%22%2C%22dripicon%22%3A%22%22%2C%22linear_icon%22%3A%22%22%2C%22text%22%3A%22We%20will%20secure%20your%20sensitive%20data%20and%20operations%22%7D%2C%7B%22icon_pack%22%3A%22font_awesome%22%2C%22fa_icon%22%3A%22fa-check-circle%22%2C%22fe_icon%22%3A%22%22%2C%22ion_icon%22%3A%22%22%2C%22linea_icon%22%3A%22%22%2C%22simple_line_icons%22%3A%22%22%2C%22dripicon%22%3A%22%22%2C%22linear_icon%22%3A%22%22%2C%22text%22%3A%22Cost%20effective%20tailored%20solution%22%7D%2C%7B%22icon_pack%22%3A%22font_awesome%22%2C%22fa_icon%22%3A%22fa-check-circle%22%2C%22fe_icon%22%3A%22%22%2C%22ion_icon%22%3A%22%22%2C%22linea_icon%22%3A%22%22%2C%22simple_line_icons%22%3A%22%22%2C%22dripicon%22%3A%22%22%2C%22linear_icon%22%3A%22%22%2C%22text%22%3A%22We%20define%20your%20cloud%20strategy%2C%20then%20implement%20and%20manage%20it.%22%7D%2C%7B%22icon_pack%22%3A%22font_awesome%22%2C%22fa_icon%22%3A%22fa-check-circle%22%2C%22fe_icon%22%3A%22%22%2C%22ion_icon%22%3A%22%22%2C%22linea_icon%22%3A%22%22%2C%22simple_line_icons%22%3A%22%22%2C%22dripicon%22%3A%22%22%2C%22linear_icon%22%3A%22%22%2C%22text%22%3A%22A%20flexible%2C%20secure%2C%20and%20scalale%20approach%22%7D%5D" animate="no" gutter_size="" horizontal_distance="" vertical_distance="" icon_size="" icon_color="#32b140″ text_size="" text_color=""][/vc_column][vc_column width="1/2″][vc_column_text]
What You Get:
[/vc_column_text][vc_empty_space height="20″][mkd_lists bullet_type="icon" unordered_list_items="%5B%7B%22icon_pack%22%3A%22font_awesome%22%2C%22fa_icon%22%3A%22fa-check-circle%22%2C%22fe_icon%22%3A%22%22%2C%22ion_icon%22%3A%22%22%2C%22linea_icon%22%3A%22%22%2C%22simple_line_icons%22%3A%22%22%2C%22dripicon%22%3A%22%22%2C%22linear_icon%22%3A%22%22%2C%22text%22%3A%22Empower%20your%20business%20to%20stay%20ahead%20of%20%20the%20competition.%22%7D%2C%7B%22icon_pack%22%3A%22font_awesome%22%2C%22fa_icon%22%3A%22fa-check-circle%22%2C%22fe_icon%22%3A%22%22%2C%22ion_icon%22%3A%22%22%2C%22linea_icon%22%3A%22%22%2C%22simple_line_icons%22%3A%22%22%2C%22dripicon%22%3A%22%22%2C%22linear_icon%22%3A%22%22%2C%22text%22%3A%22A%20partner%20who%20shares%20your%20urgency%2C%20and%20can%20accommodate%20your%20needs%22%7D%2C%7B%22icon_pack%22%3A%22font_awesome%22%2C%22fa_icon%22%3A%22fa-check-circle%22%2C%22fe_icon%22%3A%22%22%2C%22ion_icon%22%3A%22%22%2C%22linea_icon%22%3A%22%22%2C%22simple_line_icons%22%3A%22%22%2C%22dripicon%22%3A%22%22%2C%22linear_icon%22%3A%22%22%2C%22text%22%3A%22We%20take%20care%20of%20everything%20so%20you%20are%20free%20to%20focus%20on%20the%20things%20that%20matter.%22%7D%2C%7B%22icon_pack%22%3A%22font_awesome%22%2C%22fa_icon%22%3A%22fa-check-circle%22%2C%22fe_icon%22%3A%22%22%2C%22ion_icon%22%3A%22%22%2C%22linea_icon%22%3A%22%22%2C%22simple_line_icons%22%3A%22%22%2C%22dripicon%22%3A%22%22%2C%22linear_icon%22%3A%22%22%2C%22text%22%3A%22Robust%20disaster%20recovery%20and%20flexibility%22%7D%2C%7B%22icon_pack%22%3A%22font_awesome%22%2C%22fa_icon%22%3A%22fa-check-circle%22%2C%22fe_icon%22%3A%22%22%2C%22ion_icon%22%3A%22%22%2C%22linea_icon%22%3A%22%22%2C%22simple_line_icons%22%3A%22%22%2C%22dripicon%22%3A%22%22%2C%22linear_icon%22%3A%22%22%2C%22text%22%3A%22Cloud%20computing%20gives%20you%20greater%20security%20%22%7D%5D" animate="no" gutter_size="" horizontal_distance="" vertical_distance="" icon_size="" icon_color="#32b140″ text_size="" text_color=""][/vc_column][/vc_row][vc_row content_width="grid" disable_margin_on_row="no"][vc_column][vc_empty_space height="100″][/vc_column][/vc_row][vc_row content_width="grid" disable_margin_on_row="no" css=".vc_custom_1499880389547{background-color: #f5f5f5 !important;}"][vc_column width="1/3″][vc_empty_space height="45″][vc_single_image image="9739″ img_size="238×170″ alignment="center"][vc_column_text]
Secure
[/vc_column_text][mkd_separator position="center" width="100″ thickness="3″][vc_column_text]
Original Equipment that works
[/vc_column_text][vc_empty_space height="45″][/vc_column][vc_column width="1/3″][vc_empty_space height="45″][vc_single_image image="9740″ img_size="238×170″ alignment="center"][vc_column_text]
Scalable
[/vc_column_text][mkd_separator position="center" width="100″ thickness="3″][vc_column_text]
Built for your future
[/vc_column_text][vc_empty_space height="45″][/vc_column][vc_column width="1/3″][vc_empty_space height="45″][vc_single_image image="9741″ img_size="238×170″ alignment="center"][vc_column_text]
Available
[/vc_column_text][mkd_separator position="center" width="100″ thickness="3″][vc_column_text]
Exceed the Expected
[/vc_column_text][vc_empty_space height="45″][/vc_column][/vc_row][vc_row content_width="grid" disable_margin_on_row="no"][vc_column width="1/2″][mkd_progress_circle layout="title" title_tag="h3″ percent="100″ title="Expertise" text="Interpreting our clients need – delivering a great solution" active_color="#32b140″][/vc_column][vc_column width="1/2″][mkd_progress_circle layout="title" title_tag="h3″ percent="100″ title="P of M" text="What price do you put on Peace of Mind?" active_color="#1295c9″][/vc_column][/vc_row][vc_row disable_margin_on_row="no"][vc_column][vc_empty_space height="100″][/vc_column][/vc_row][vc_row disable_margin_on_row="no" css=".vc_custom_1499690307965{background-color: #32b140 !important;}"][vc_column][mkd_call_to_action full_width="yes" content_in_grid="yes" grid_size="75″ type="normal" show_button="yes" button_size="medium" button_hover_animation="no" button_icon_pack="" skin="" button_text="0207 871 1477″ button_link="tel:02078711477″ button_color="#ffffff" button_hover_color="#ffffff" button_background_color="#1d7d28″ button_hover_background_color="#1295c9″]
We can achieve loads in 30 minutes with a hot beverage and an open mind – call/click to book a no obligation, no sales chat
[/mkd_call_to_action][/vc_column][/vc_row][vc_row content_width="grid" disable_margin_on_row="no" css=".vc_custom_1499690332641{background-color: #1295c9 !important;}"][vc_column][vc_empty_space height="100″][vc_column_text]

IF Hybrid Cloud Solutions IS YOUR THING
Tell us what you want to achieve and within what budget and we will give you options to consider
[/vc_column_text]
[vc_empty_space height="100″][/vc_column][/vc_row]