[vc_row disable_margin_on_row="no" css=".vc_custom_1507732801521{background-color: #32b140 !important;}"][vc_column]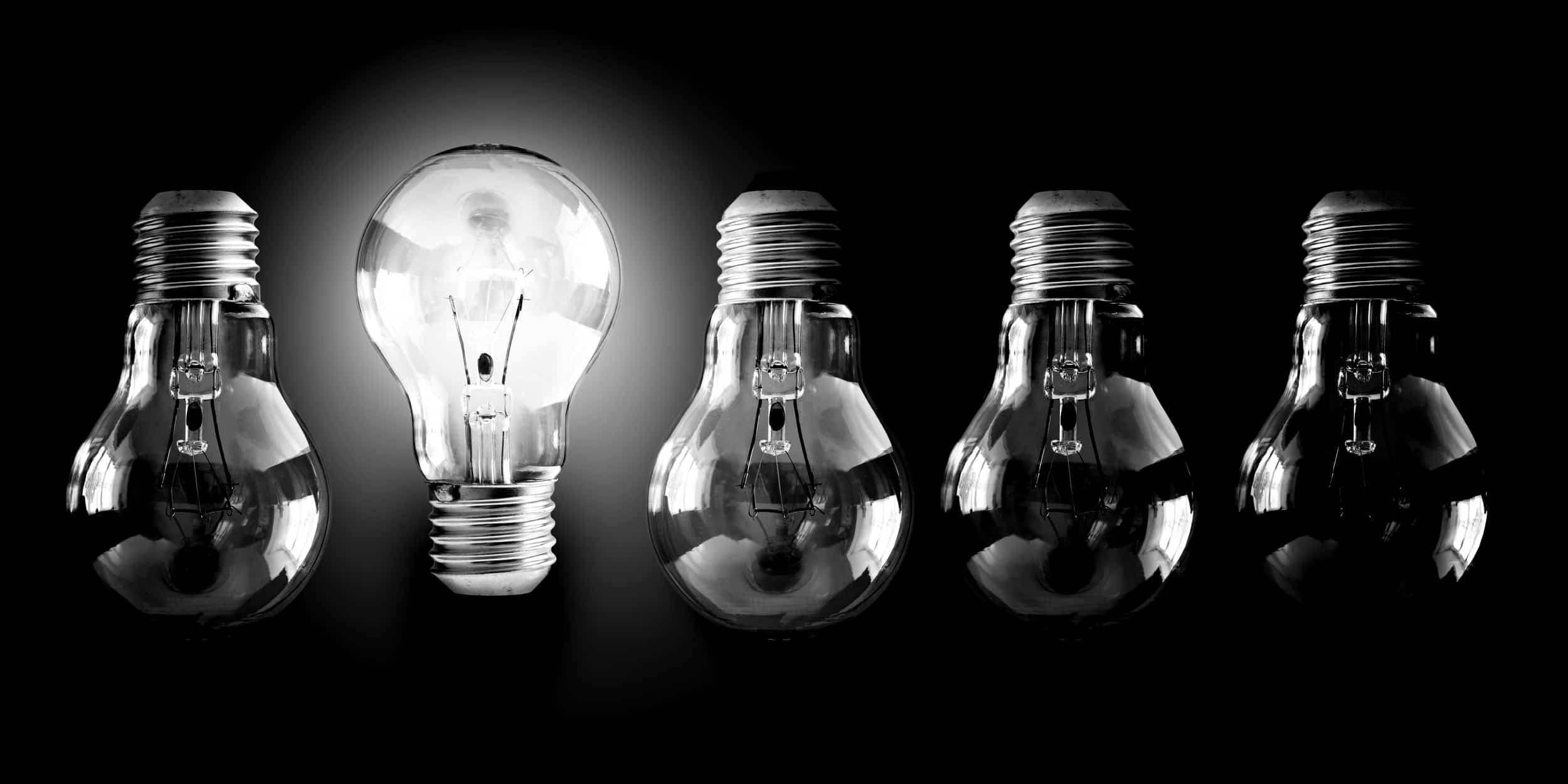 Expert connections


connecting your teams and your clients

[vc_column_text]
Managed Firewall Services
[/vc_column_text][vc_empty_space height="20px"][/vc_column][/vc_row][vc_row content_width="grid" disable_margin_on_row="no"][vc_column][vc_empty_space height="32″][vc_column_text]
Let ISUMO help keep your business and data safe with our managed firewall and network security options.
ISUMO provide advanced application-level security for networking, threat prevention and management whilst delivering predictable performance. Utilise our expertise in managed firewall services to keep your business safe against malicious attacks.
ISUMO's managed firewall services are designed to be up to date with the ever-evolving world of cyber threats, rules are set and traffic is classified by application, source and type to identify threats. Rules are then automatically applied to prevent unauthorised network access providing protection against advanced persistent threats (APT's), automated and targeted attacks.
ENHANCED FIREWALL OPTIONS
A full range of enhanced options is available with our Managed Firewall services. Intrusion Detection and Prevention (IDS/IPS), Anti-virus and Web filtering functionality are available depending on the firewall, and the vendor, platform and license options chosen.
Enhanced Managed Firewall options include:
Anti Virus (AV)
Intrusion Detection and Prevention (IDS/IPS)
Web filtering
White listing
ISUMO CAN PROVIDE FIREWALL SOLUTIONS FOR:
Remote office Virtual Private Networks
Virtualised firewalls
Enterprise next-generation firewalls
Cyberthreat security platforms for Corporate networks
Unified threat management devices
High-performance data centre firewalls
Single device or high availability firewall pairs
Firewalls can be deployed on a Customer's site or within an ISUMO Data centre
Support for site-to-site Virtual Private Networks (VPN)
Support for remote client VPNs for home workers
Utilises Network Address Translation (NAT) to hide Customer network addresses from the Internet
Fully configurable rule-base managed by ISUMO's trained professionals
Customers receive advice and guidance on the effectiveness of the implemented rule-based, and any proposed changes
Application-aware, Layer 7 model options available
Unified Threat Management (UTM) functionality options
[/vc_column_text][vc_empty_space height="40″][/vc_column][/vc_row][vc_row content_width="grid" disable_margin_on_row="no"][vc_column width="1/2″][vc_column_text]
What We Do:
[/vc_column_text][vc_empty_space height="20″][mkd_lists bullet_type="icon" unordered_list_items="%5B%7B%22icon_pack%22%3A%22font_awesome%22%2C%22fa_icon%22%3A%22fa-check-circle%22%2C%22fe_icon%22%3A%22%22%2C%22ion_icon%22%3A%22%22%2C%22linea_icon%22%3A%22%22%2C%22simple_line_icons%22%3A%22%22%2C%22dripicon%22%3A%22%22%2C%22linear_icon%22%3A%22%22%2C%22text%22%3A%22Next%20generation%20firewall%20options.%22%7D%2C%7B%22icon_pack%22%3A%22font_awesome%22%2C%22fa_icon%22%3A%22fa-check-circle%22%2C%22fe_icon%22%3A%22%22%2C%22ion_icon%22%3A%22%22%2C%22linea_icon%22%3A%22%22%2C%22simple_line_icons%22%3A%22%22%2C%22dripicon%22%3A%22%22%2C%22linear_icon%22%3A%22%22%2C%22text%22%3A%22Customers%20receive%20advice%20and%20guidance%20on%20the%20effectiveness%20of%20the%20implemented%20rule-base%2C%20and%20any%20proposed%20changes%22%7D%2C%7B%22icon_pack%22%3A%22font_awesome%22%2C%22fa_icon%22%3A%22fa-check-circle%22%2C%22fe_icon%22%3A%22%22%2C%22ion_icon%22%3A%22%22%2C%22linea_icon%22%3A%22%22%2C%22simple_line_icons%22%3A%22%22%2C%22dripicon%22%3A%22%22%2C%22linear_icon%22%3A%22%22%2C%22text%22%3A%22Our%20managed%20service%20reduces%20the%20burden%20on%20your%20internal%20IT%20department.%22%7D%2C%7B%22icon_pack%22%3A%22font_awesome%22%2C%22fa_icon%22%3A%22fa-check-circle%22%2C%22fe_icon%22%3A%22%22%2C%22ion_icon%22%3A%22%22%2C%22linea_icon%22%3A%22%22%2C%22simple_line_icons%22%3A%22%22%2C%22dripicon%22%3A%22%22%2C%22linear_icon%22%3A%22%22%2C%22text%22%3A%22Improve%20service%20levels%20and%20lower%20operational%20costs%22%7D%2C%7B%22icon_pack%22%3A%22font_awesome%22%2C%22fa_icon%22%3A%22fa-check-circle%22%2C%22fe_icon%22%3A%22%22%2C%22ion_icon%22%3A%22%22%2C%22linea_icon%22%3A%22%22%2C%22simple_line_icons%22%3A%22%22%2C%22dripicon%22%3A%22%22%2C%22linear_icon%22%3A%22%22%2C%22text%22%3A%22Meet%20the%20individual%20needs%20of%20your%20organisation.%22%7D%5D" animate="no" gutter_size="" horizontal_distance="" vertical_distance="" icon_size="" icon_color="#32b140″ text_size="" text_color=""][/vc_column][vc_column width="1/2″][vc_column_text]
What You Get:
[/vc_column_text][vc_empty_space height="20″][mkd_lists bullet_type="icon" unordered_list_items="%5B%7B%22icon_pack%22%3A%22font_awesome%22%2C%22fa_icon%22%3A%22fa-check-circle%22%2C%22fe_icon%22%3A%22%22%2C%22ion_icon%22%3A%22%22%2C%22linea_icon%22%3A%22%22%2C%22simple_line_icons%22%3A%22%22%2C%22dripicon%22%3A%22%22%2C%22linear_icon%22%3A%22%22%2C%22text%22%3A%22Reduced%20Costs.%22%7D%2C%7B%22icon_pack%22%3A%22font_awesome%22%2C%22fa_icon%22%3A%22fa-check-circle%22%2C%22fe_icon%22%3A%22%22%2C%22ion_icon%22%3A%22%22%2C%22linea_icon%22%3A%22%22%2C%22simple_line_icons%22%3A%22%22%2C%22dripicon%22%3A%22%22%2C%22linear_icon%22%3A%22%22%2C%22text%22%3A%22Reduced%20Complexity.%22%7D%2C%7B%22icon_pack%22%3A%22font_awesome%22%2C%22fa_icon%22%3A%22fa-check-circle%22%2C%22fe_icon%22%3A%22%22%2C%22ion_icon%22%3A%22%22%2C%22linea_icon%22%3A%22%22%2C%22simple_line_icons%22%3A%22%22%2C%22dripicon%22%3A%22%22%2C%22linear_icon%22%3A%22%22%2C%22text%22%3A%22Improved%20Network%20Security.%22%7D%2C%7B%22icon_pack%22%3A%22font_awesome%22%2C%22fa_icon%22%3A%22fa-check-circle%22%2C%22fe_icon%22%3A%22%22%2C%22ion_icon%22%3A%22%22%2C%22linea_icon%22%3A%22%22%2C%22simple_line_icons%22%3A%22%22%2C%22dripicon%22%3A%22%22%2C%22linear_icon%22%3A%22%22%2C%22text%22%3A%22SLA-backed%20service.%22%7D%2C%7B%22icon_pack%22%3A%22font_awesome%22%2C%22fa_icon%22%3A%22fa-check-circle%22%2C%22fe_icon%22%3A%22%22%2C%22ion_icon%22%3A%22%22%2C%22linea_icon%22%3A%22%22%2C%22simple_line_icons%22%3A%22%22%2C%22dripicon%22%3A%22%22%2C%22linear_icon%22%3A%22%22%2C%22text%22%3A%22Increased%20visibility%20and%20control.%22%7D%5D" animate="no" gutter_size="" horizontal_distance="" vertical_distance="" icon_size="" icon_color="#32b140″ text_size="" text_color=""][/vc_column][/vc_row][vc_row content_width="grid" disable_margin_on_row="no"][vc_column][vc_empty_space height="100″][/vc_column][/vc_row][vc_row content_width="grid" disable_margin_on_row="no" css=".vc_custom_1499880389547{background-color: #f5f5f5 !important;}"][vc_column width="1/3″][vc_empty_space height="45″][vc_single_image image="9739″ img_size="238×170″ alignment="center"][vc_column_text]
Secure
[/vc_column_text][mkd_separator position="center" width="100″ thickness="3″][vc_column_text]
Original Equipment that works
[/vc_column_text][vc_empty_space height="45″][/vc_column][vc_column width="1/3″][vc_empty_space height="45″][vc_single_image image="9740″ img_size="238×170″ alignment="center"][vc_column_text]
Scalable
[/vc_column_text][mkd_separator position="center" width="100″ thickness="3″][vc_column_text]
Built for your future
[/vc_column_text][vc_empty_space height="45″][/vc_column][vc_column width="1/3″][vc_empty_space height="45″][vc_single_image image="9741″ img_size="238×170″ alignment="center"][vc_column_text]
Available
[/vc_column_text][mkd_separator position="center" width="100″ thickness="3″][vc_column_text]
Exceed the Expected
[/vc_column_text][vc_empty_space height="45″][/vc_column][/vc_row][vc_row content_width="grid" disable_margin_on_row="no"][vc_column width="1/2″][mkd_progress_circle layout="title" title_tag="h3″ percent="100″ title="Expertise" text="Interpreting our clients need – delivering a great solution" active_color="#32b140″][/vc_column][vc_column width="1/2″][mkd_progress_circle layout="title" title_tag="h3″ percent="100″ title="P of M" text="What price do you put on Peace of Mind?" active_color="#1295c9″][/vc_column][/vc_row][vc_row disable_margin_on_row="no"][vc_column][vc_empty_space height="100″][/vc_column][/vc_row][vc_row disable_margin_on_row="no" css=".vc_custom_1499690307965{background-color: #32b140 !important;}"][vc_column][mkd_call_to_action full_width="yes" content_in_grid="yes" grid_size="75″ type="normal" show_button="yes" button_size="medium" button_hover_animation="no" button_icon_pack="" skin="" button_text="0207 871 1477″ button_link="tel:02078711477″ button_color="#ffffff" button_hover_color="#ffffff" button_background_color="#1d7d28″ button_hover_background_color="#1295c9″]
We can achieve loads in 30 minutes with a hot beverage and an open mind – call/click to book a no obligation, no sales chat
[/mkd_call_to_action][/vc_column][/vc_row][vc_row content_width="grid" disable_margin_on_row="no" css=".vc_custom_1499690332641{background-color: #1295c9 !important;}"][vc_column][vc_empty_space height="100″][vc_column_text]

IF Managed Firewall Services IS YOUR THING
Tell us what you want to achieve and within what budget and we will give you options to consider
[/vc_column_text]
[vc_empty_space height="100″][/vc_column][/vc_row]