[vc_row disable_margin_on_row="no" css=".vc_custom_1507732801521{background-color: #32b140 !important;}"][vc_column]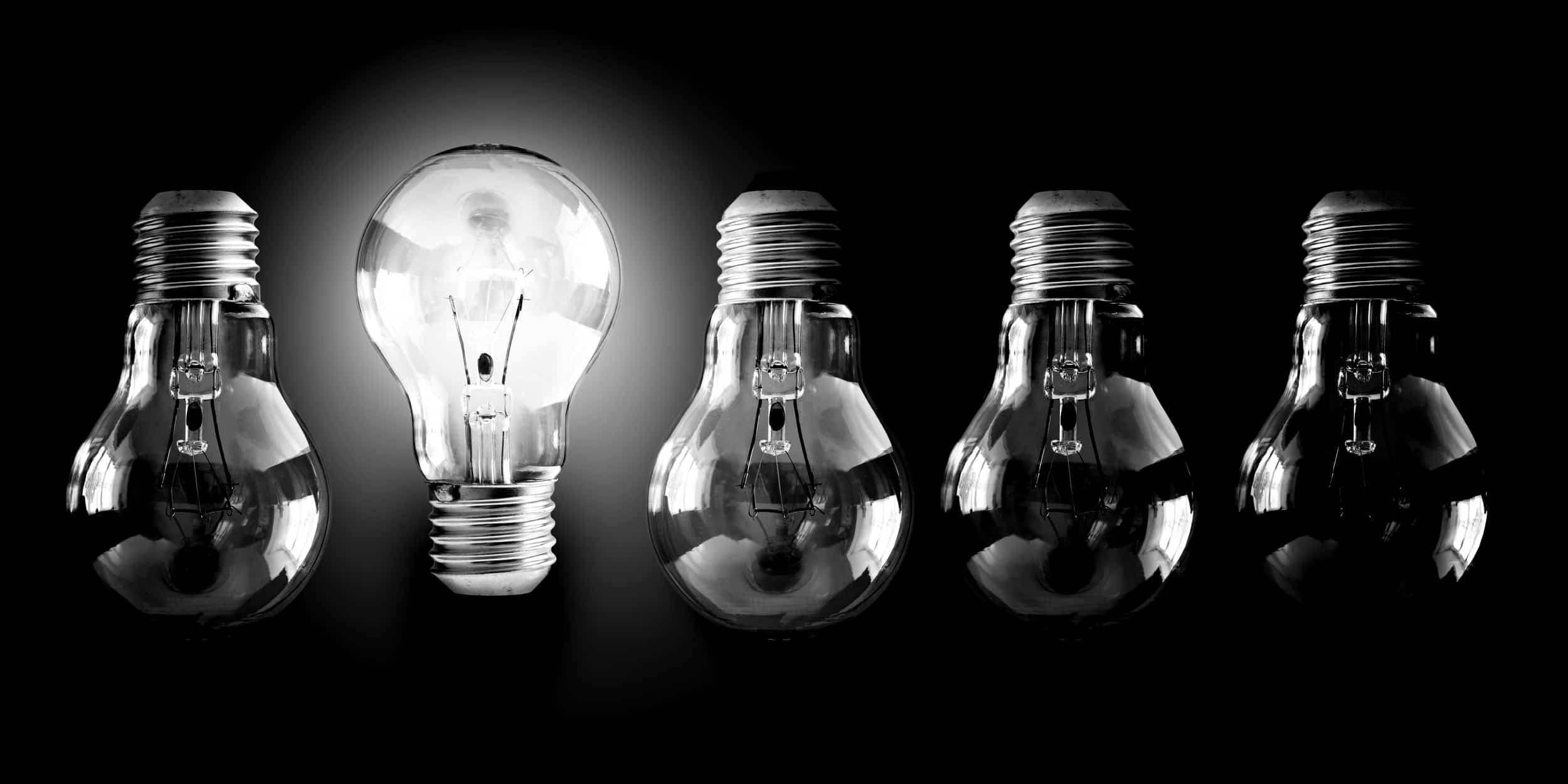 Expert connections


connecting your teams and your clients

[vc_column_text]
managed hosting services
[/vc_column_text][vc_empty_space height="20px"][/vc_column][/vc_row][vc_row content_width="grid" disable_margin_on_row="no"][vc_column][vc_empty_space height="32″][vc_column_text]
Stay Focused on What You Do Best with Fully Managed Dedicated Hosting, services you can rely on. Delivering your applications and data 24×7.
Isumo can help your infrastructure to achieve maximum business value with constant monitoring and network optimisation.
Leverage our expertise as a managed dedicated hosting provider, we will help you perform the essential tasks that you can't — or prefer not to — in order to get the most value out of your IT investment and allow you to focus on growing your business.
What is managed hosting?
Managed dedicated hosting is an IT service model where a customer leases dedicated hardware from a managed hosting services provider like ISUMO. This solution includes servers, storage, and networking hardware.
Why use managed hosting?
Managed hosting is a logical first step for companies seeking to move into the cloud. It provides the perfect balance of cost savings and control. We handle the server management so you can focus on performance and business goals.
Dedicated server vs. cloud server
With cloud servers, you can optimize IT performance without the huge costs associated with purchasing and managing fully dedicated infrastructure. Dedicated servers are perfect for businesses that still need the IT capacity and expertise to manage ongoing maintenance, patches and upgrades.
Colocation vs managed hosting vs cloud
Colocation is the practice of renting space for your servers and other computing hardware at a third-party provider's data center facility.
Managed hosting is an IT service model where a customer leases dedicated hardware from a managed hosting provider like ISUMO.
Cloud infrastructure refers to the hardware and software that supports cloud computing, such as servers, virtualization software, and networking.
Cloud hosting vs. VPS hosting
Virtual private server hosting isolates applications and programs within one virtual server set aside solely for you. A cloud hosting environment allows you to more easily add resources to your servers, such as RAM, processors or cloned copies of your server for backup purposes.
For cloud migration and consulting check out our Business Cloud Strategy and Consulting Services
[/vc_column_text][vc_empty_space height="40″][/vc_column][/vc_row][vc_row content_width="grid" disable_margin_on_row="no"][vc_column width="1/2″][vc_column_text]
What We Do:
[/vc_column_text][vc_empty_space height="20″][mkd_lists bullet_type="icon" unordered_list_items="%5B%7B%22icon_pack%22%3A%22font_awesome%22%2C%22fa_icon%22%3A%22fa-check-circle%22%2C%22fe_icon%22%3A%22%22%2C%22ion_icon%22%3A%22%22%2C%22linea_icon%22%3A%22%22%2C%22simple_line_icons%22%3A%22%22%2C%22dripicon%22%3A%22%22%2C%22linear_icon%22%3A%22%22%2C%22text%22%3A%22Flexible%20manaegement%20options%22%7D%2C%7B%22icon_pack%22%3A%22font_awesome%22%2C%22fa_icon%22%3A%22fa-check-circle%22%2C%22fe_icon%22%3A%22%22%2C%22ion_icon%22%3A%22%22%2C%22linea_icon%22%3A%22%22%2C%22simple_line_icons%22%3A%22%22%2C%22dripicon%22%3A%22%22%2C%22linear_icon%22%3A%22%22%2C%22text%22%3A%22The%20right%20solution%20for%20your%20business%22%7D%2C%7B%22icon_pack%22%3A%22font_awesome%22%2C%22fa_icon%22%3A%22fa-check-circle%22%2C%22fe_icon%22%3A%22%22%2C%22ion_icon%22%3A%22%22%2C%22linea_icon%22%3A%22%22%2C%22simple_line_icons%22%3A%22%22%2C%22dripicon%22%3A%22%22%2C%22linear_icon%22%3A%22%22%2C%22text%22%3A%2224%2F7%20monitoring%20and%20support%22%7D%2C%7B%22icon_pack%22%3A%22font_awesome%22%2C%22fa_icon%22%3A%22fa-check-circle%22%2C%22fe_icon%22%3A%22%22%2C%22ion_icon%22%3A%22%22%2C%22linea_icon%22%3A%22%22%2C%22simple_line_icons%22%3A%22%22%2C%22dripicon%22%3A%22%22%2C%22linear_icon%22%3A%22%22%2C%22text%22%3A%22A%20partner%20that%20is%20an%20extension%20of%20your%20business%22%7D%2C%7B%22icon_pack%22%3A%22font_awesome%22%2C%22fa_icon%22%3A%22fa-check-circle%22%2C%22fe_icon%22%3A%22%22%2C%22ion_icon%22%3A%22%22%2C%22linea_icon%22%3A%22%22%2C%22simple_line_icons%22%3A%22%22%2C%22dripicon%22%3A%22%22%2C%22linear_icon%22%3A%22%22%2C%22text%22%3A%22A%20flexible%2C%20secure%2C%20and%20scalale%20approach%22%7D%5D" animate="no" gutter_size="" horizontal_distance="" vertical_distance="" icon_size="" icon_color="#32b140″ text_size="" text_color=""][/vc_column][vc_column width="1/2″][vc_column_text]
What You Get:
[/vc_column_text][vc_empty_space height="20″][mkd_lists bullet_type="icon" unordered_list_items="%5B%7B%22icon_pack%22%3A%22font_awesome%22%2C%22fa_icon%22%3A%22fa-check-circle%22%2C%22fe_icon%22%3A%22%22%2C%22ion_icon%22%3A%22%22%2C%22linea_icon%22%3A%22%22%2C%22simple_line_icons%22%3A%22%22%2C%22dripicon%22%3A%22%22%2C%22linear_icon%22%3A%22%22%2C%22text%22%3A%22Greater%20control%22%7D%2C%7B%22icon_pack%22%3A%22font_awesome%22%2C%22fa_icon%22%3A%22fa-check-circle%22%2C%22fe_icon%22%3A%22%22%2C%22ion_icon%22%3A%22%22%2C%22linea_icon%22%3A%22%22%2C%22simple_line_icons%22%3A%22%22%2C%22dripicon%22%3A%22%22%2C%22linear_icon%22%3A%22%22%2C%22text%22%3A%22Massive%20cost%20savings%22%7D%2C%7B%22icon_pack%22%3A%22font_awesome%22%2C%22fa_icon%22%3A%22fa-check-circle%22%2C%22fe_icon%22%3A%22%22%2C%22ion_icon%22%3A%22%22%2C%22linea_icon%22%3A%22%22%2C%22simple_line_icons%22%3A%22%22%2C%22dripicon%22%3A%22%22%2C%22linear_icon%22%3A%22%22%2C%22text%22%3A%22We%20take%20care%20of%20everything%20so%20you%20are%20free%20to%20focus%20on%20the%20things%20that%20matter.%22%7D%2C%7B%22icon_pack%22%3A%22font_awesome%22%2C%22fa_icon%22%3A%22fa-check-circle%22%2C%22fe_icon%22%3A%22%22%2C%22ion_icon%22%3A%22%22%2C%22linea_icon%22%3A%22%22%2C%22simple_line_icons%22%3A%22%22%2C%22dripicon%22%3A%22%22%2C%22linear_icon%22%3A%22%22%2C%22text%22%3A%22Consistently%20monitored%20and%20improved%20infrastructure%22%7D%2C%7B%22icon_pack%22%3A%22font_awesome%22%2C%22fa_icon%22%3A%22fa-check-circle%22%2C%22fe_icon%22%3A%22%22%2C%22ion_icon%22%3A%22%22%2C%22linea_icon%22%3A%22%22%2C%22simple_line_icons%22%3A%22%22%2C%22dripicon%22%3A%22%22%2C%22linear_icon%22%3A%22%22%2C%22text%22%3A%22Cloud%20computing%20gives%20you%20greater%20security%20%22%7D%5D" animate="no" gutter_size="" horizontal_distance="" vertical_distance="" icon_size="" icon_color="#32b140″ text_size="" text_color=""][/vc_column][/vc_row][vc_row content_width="grid" disable_margin_on_row="no"][vc_column][vc_empty_space height="100″][/vc_column][/vc_row][vc_row content_width="grid" disable_margin_on_row="no" css=".vc_custom_1499880389547{background-color: #f5f5f5 !important;}"][vc_column width="1/3″][vc_empty_space height="45″][vc_single_image image="9739″ img_size="238×170″ alignment="center"][vc_column_text]
Secure
[/vc_column_text][mkd_separator position="center" width="100″ thickness="3″][vc_column_text]
Original Equipment that works
[/vc_column_text][vc_empty_space height="45″][/vc_column][vc_column width="1/3″][vc_empty_space height="45″][vc_single_image image="9740″ img_size="238×170″ alignment="center"][vc_column_text]
Scalable
[/vc_column_text][mkd_separator position="center" width="100″ thickness="3″][vc_column_text]
Built for your future
[/vc_column_text][vc_empty_space height="45″][/vc_column][vc_column width="1/3″][vc_empty_space height="45″][vc_single_image image="9741″ img_size="238×170″ alignment="center"][vc_column_text]
Available
[/vc_column_text][mkd_separator position="center" width="100″ thickness="3″][vc_column_text]
Exceed the Expected
[/vc_column_text][vc_empty_space height="45″][/vc_column][/vc_row][vc_row content_width="grid" disable_margin_on_row="no"][vc_column width="1/2″][mkd_progress_circle layout="title" title_tag="h3″ percent="100″ title="Expertise" text="Interpreting our clients need – delivering a great solution" active_color="#32b140″][/vc_column][vc_column width="1/2″][mkd_progress_circle layout="title" title_tag="h3″ percent="100″ title="P of M" text="What price do you put on Peace of Mind?" active_color="#1295c9″][/vc_column][/vc_row][vc_row disable_margin_on_row="no"][vc_column][vc_empty_space height="100″][/vc_column][/vc_row][vc_row disable_margin_on_row="no" css=".vc_custom_1499690307965{background-color: #32b140 !important;}"][vc_column][mkd_call_to_action full_width="yes" content_in_grid="yes" grid_size="75″ type="normal" show_button="yes" button_size="medium" button_hover_animation="no" button_icon_pack="" skin="" button_text="0207 871 1477″ button_link="tel:02078711477″ button_color="#ffffff" button_hover_color="#ffffff" button_background_color="#1d7d28″ button_hover_background_color="#1295c9″]
We can achieve loads in 30 minutes with a hot beverage and an open mind – call/click to book a no obligation, no sales chat
[/mkd_call_to_action][/vc_column][/vc_row][vc_row content_width="grid" disable_margin_on_row="no" css=".vc_custom_1499690332641{background-color: #1295c9 !important;}"][vc_column][vc_empty_space height="100″][vc_column_text]

IF Managed Hosting IS YOUR THING
Tell us what you want to achieve and within what budget and we will give you options to consider
[/vc_column_text]
[vc_empty_space height="100″][/vc_column][/vc_row]