[vc_row disable_margin_on_row="no" css=".vc_custom_1507732801521{background-color: #32b140 !important;}"][vc_column]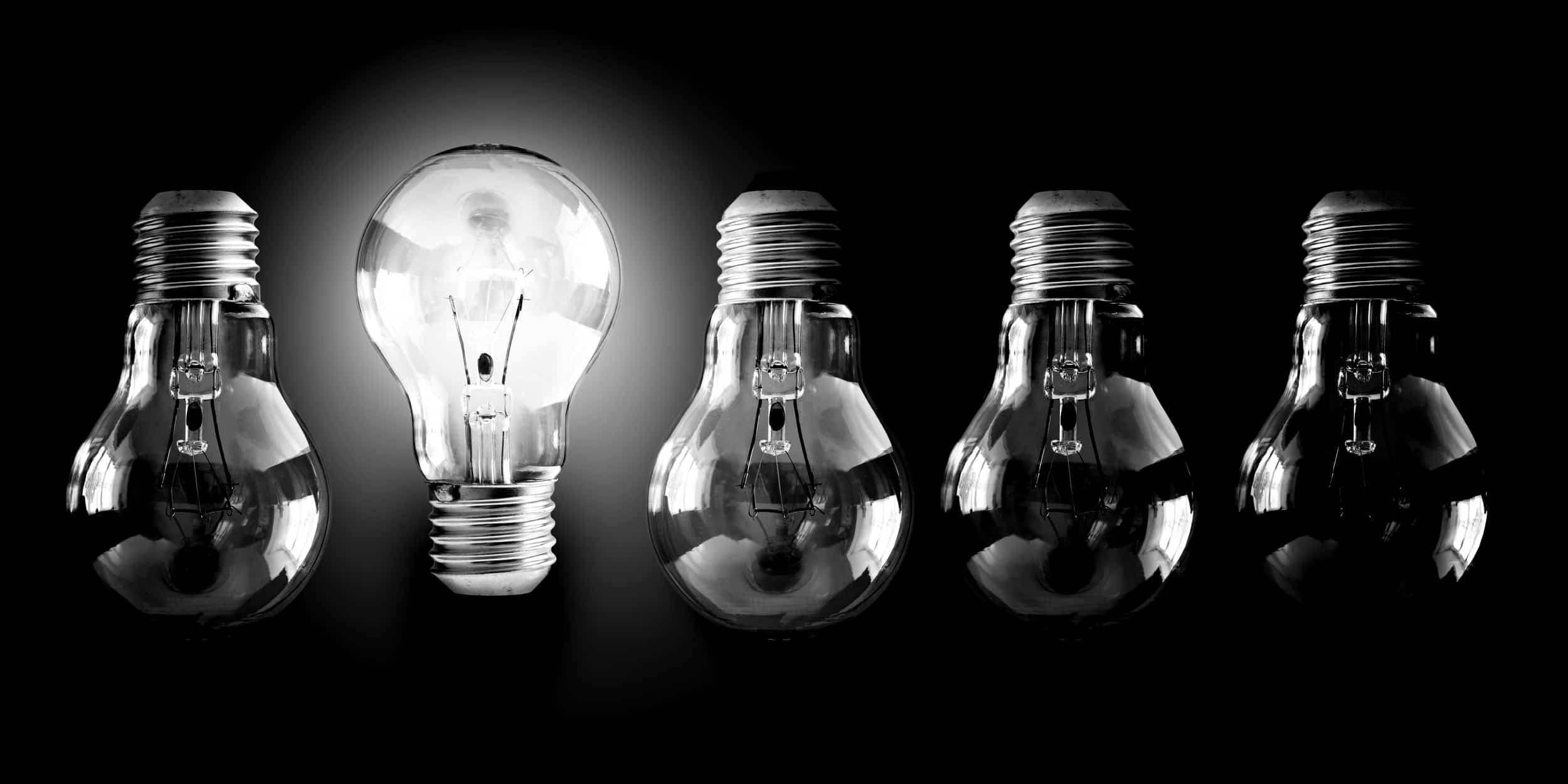 Expert connections


connecting your teams and your clients

[vc_column_text]
Remote Worker SSL VPN
[/vc_column_text][vc_empty_space height="20px"][/vc_column][/vc_row][vc_row content_width="grid" disable_margin_on_row="no"][vc_column][vc_empty_space height="32″][vc_column_text]
ISUMO SSL VPNs enable remote users to securely access organizational resources, as well as to secure the internet sessions of users who are accessing the internet from outside the enterprise.
Isumo SSL VPN's keep your organisational data safe and offer secure and flexible options for enterprise employees, telecommuters and contractors to remotely connect to private enterprise networks.
Not all VPNs are created equally, ISUMO offer heavily tested SSL VPN's that are secure and enable your organisation the peace of mind and provide an E2EE mechanism for client internet sessions.
SSL VPN (Secure Sockets Layer virtual private network)
An SSL VPN is a type of virtual private network that uses the Secure Sockets Layer protocol — or, more often, its successor, the Transport Layer Security (TLS) protocol — in standard web browsers to provide secure, remote-access VPN capability. SSL VPN enables devices with an internet connection to establish a secure remote-access VPN connection with a web browser. An SSL VPN connection uses end-to-end encryption (E2EE) to protect data transmitted between the endpoint device client software and the SSL VPN server through which the client connects securely to the internet.
[/vc_column_text][vc_empty_space height="40″][/vc_column][/vc_row][vc_row content_width="grid" disable_margin_on_row="no"][vc_column width="1/2″][vc_column_text]
What We Do:
[/vc_column_text][vc_empty_space height="20″][mkd_lists bullet_type="icon" unordered_list_items="%5B%7B%22icon_pack%22%3A%22font_awesome%22%2C%22fa_icon%22%3A%22fa-check-circle%22%2C%22fe_icon%22%3A%22%22%2C%22ion_icon%22%3A%22%22%2C%22linea_icon%22%3A%22%22%2C%22simple_line_icons%22%3A%22%22%2C%22dripicon%22%3A%22%22%2C%22linear_icon%22%3A%22%22%2C%22text%22%3A%22Easy%20integration%20with%20your%20private%20MPLS%20network%22%7D%2C%7B%22icon_pack%22%3A%22font_awesome%22%2C%22fa_icon%22%3A%22fa-check-circle%22%2C%22fe_icon%22%3A%22%22%2C%22ion_icon%22%3A%22%22%2C%22linea_icon%22%3A%22%22%2C%22simple_line_icons%22%3A%22%22%2C%22dripicon%22%3A%22%22%2C%22linear_icon%22%3A%22%22%2C%22text%22%3A%2224%2F7%20UK%20support%20%22%7D%2C%7B%22icon_pack%22%3A%22font_awesome%22%2C%22fa_icon%22%3A%22fa-check-circle%22%2C%22fe_icon%22%3A%22%22%2C%22ion_icon%22%3A%22%22%2C%22linea_icon%22%3A%22%22%2C%22simple_line_icons%22%3A%22%22%2C%22dripicon%22%3A%22%22%2C%22linear_icon%22%3A%22%22%2C%22text%22%3A%22Flexibility%20to%20create%20access%20roles%20for%20different%20users%22%7D%2C%7B%22icon_pack%22%3A%22font_awesome%22%2C%22fa_icon%22%3A%22fa-check-circle%22%2C%22fe_icon%22%3A%22%22%2C%22ion_icon%22%3A%22%22%2C%22linea_icon%22%3A%22%22%2C%22simple_line_icons%22%3A%22%22%2C%22dripicon%22%3A%22%22%2C%22linear_icon%22%3A%22%22%2C%22text%22%3A%22Available%20on%20iPhones%2C%20iPads%20and%20Android%20devices%22%7D%2C%7B%22icon_pack%22%3A%22font_awesome%22%2C%22fa_icon%22%3A%22fa-check-circle%22%2C%22fe_icon%22%3A%22%22%2C%22ion_icon%22%3A%22%22%2C%22linea_icon%22%3A%22%22%2C%22simple_line_icons%22%3A%22%22%2C%22dripicon%22%3A%22%22%2C%22linear_icon%22%3A%22%22%2C%22text%22%3A%22Smarter%20alternative%20to%20client-based%20VPNs%22%7D%5D" animate="no" gutter_size="" horizontal_distance="" vertical_distance="" icon_size="" icon_color="#32b140″ text_size="" text_color=""][/vc_column][vc_column width="1/2″][vc_column_text]
What You Get:
[/vc_column_text][vc_empty_space height="20″][mkd_lists bullet_type="icon" unordered_list_items="%5B%7B%22icon_pack%22%3A%22font_awesome%22%2C%22fa_icon%22%3A%22fa-check-circle%22%2C%22fe_icon%22%3A%22%22%2C%22ion_icon%22%3A%22%22%2C%22linea_icon%22%3A%22%22%2C%22simple_line_icons%22%3A%22%22%2C%22dripicon%22%3A%22%22%2C%22linear_icon%22%3A%22%22%2C%22text%22%3A%22Secure%20access%20for%20your%20external%20users%22%7D%2C%7B%22icon_pack%22%3A%22font_awesome%22%2C%22fa_icon%22%3A%22fa-check-circle%22%2C%22fe_icon%22%3A%22%22%2C%22ion_icon%22%3A%22%22%2C%22linea_icon%22%3A%22%22%2C%22simple_line_icons%22%3A%22%22%2C%22dripicon%22%3A%22%22%2C%22linear_icon%22%3A%22%22%2C%22text%22%3A%22A%20proactive%20partner%22%7D%2C%7B%22icon_pack%22%3A%22font_awesome%22%2C%22fa_icon%22%3A%22fa-check-circle%22%2C%22fe_icon%22%3A%22%22%2C%22ion_icon%22%3A%22%22%2C%22linea_icon%22%3A%22%22%2C%22simple_line_icons%22%3A%22%22%2C%22dripicon%22%3A%22%22%2C%22linear_icon%22%3A%22%22%2C%22text%22%3A%22A%20flexible%20and%20scalable%20solution%22%7D%2C%7B%22icon_pack%22%3A%22font_awesome%22%2C%22fa_icon%22%3A%22fa-check-circle%22%2C%22fe_icon%22%3A%22%22%2C%22ion_icon%22%3A%22%22%2C%22linea_icon%22%3A%22%22%2C%22simple_line_icons%22%3A%22%22%2C%22dripicon%22%3A%22%22%2C%22linear_icon%22%3A%22%22%2C%22text%22%3A%22Personalisation%20of%20user%20login%20and%20landing%20page%22%7D%2C%7B%22icon_pack%22%3A%22font_awesome%22%2C%22fa_icon%22%3A%22fa-check-circle%22%2C%22fe_icon%22%3A%22%22%2C%22ion_icon%22%3A%22%22%2C%22linea_icon%22%3A%22%22%2C%22simple_line_icons%22%3A%22%22%2C%22dripicon%22%3A%22%22%2C%22linear_icon%22%3A%22%22%2C%22text%22%3A%22You%20are%20free%20to%20focus%20on%20growing%20your%20business%22%7D%5D" animate="no" gutter_size="" horizontal_distance="" vertical_distance="" icon_size="" icon_color="#32b140″ text_size="" text_color=""][/vc_column][/vc_row][vc_row content_width="grid" disable_margin_on_row="no"][vc_column][vc_empty_space height="100″][/vc_column][/vc_row][vc_row content_width="grid" disable_margin_on_row="no" css=".vc_custom_1499880389547{background-color: #f5f5f5 !important;}"][vc_column width="1/3″][vc_empty_space height="45″][vc_single_image image="9739″ img_size="238×170″ alignment="center"][vc_column_text]
Secure
[/vc_column_text][mkd_separator position="center" width="100″ thickness="3″][vc_column_text]
Original Equipment that works
[/vc_column_text][vc_empty_space height="45″][/vc_column][vc_column width="1/3″][vc_empty_space height="45″][vc_single_image image="9740″ img_size="238×170″ alignment="center"][vc_column_text]
Scalable
[/vc_column_text][mkd_separator position="center" width="100″ thickness="3″][vc_column_text]
Built for your future
[/vc_column_text][vc_empty_space height="45″][/vc_column][vc_column width="1/3″][vc_empty_space height="45″][vc_single_image image="9741″ img_size="238×170″ alignment="center"][vc_column_text]
Available
[/vc_column_text][mkd_separator position="center" width="100″ thickness="3″][vc_column_text]
Exceed the Expected
[/vc_column_text][vc_empty_space height="45″][/vc_column][/vc_row][vc_row content_width="grid" disable_margin_on_row="no"][vc_column width="1/2″][mkd_progress_circle layout="title" title_tag="h3″ percent="100″ title="Expertise" text="Interpreting our clients need – delivering a great solution" active_color="#32b140″][/vc_column][vc_column width="1/2″][mkd_progress_circle layout="title" title_tag="h3″ percent="100″ title="P of M" text="What price do you put on Peace of Mind?" active_color="#1295c9″][/vc_column][/vc_row][vc_row disable_margin_on_row="no"][vc_column][vc_empty_space height="100″][/vc_column][/vc_row][vc_row disable_margin_on_row="no" css=".vc_custom_1499690307965{background-color: #32b140 !important;}"][vc_column][mkd_call_to_action full_width="yes" content_in_grid="yes" grid_size="75″ type="normal" show_button="yes" button_size="medium" button_hover_animation="no" button_icon_pack="" skin="" button_text="0207 871 1477″ button_link="tel:02078711477″ button_color="#ffffff" button_hover_color="#ffffff" button_background_color="#1d7d28″ button_hover_background_color="#1295c9″]
We can achieve loads in 30 minutes with a hot beverage and an open mind – call/click to book a no obligation, no sales chat
[/mkd_call_to_action][/vc_column][/vc_row][vc_row content_width="grid" disable_margin_on_row="no" css=".vc_custom_1499690332641{background-color: #1295c9 !important;}"][vc_column][vc_empty_space height="100″][vc_column_text]

IF Remote Worker SSL VPN IS YOUR THING
Tell us what you want to achieve and within what budget and we will give you options to consider
[/vc_column_text]
[vc_empty_space height="100″][/vc_column][/vc_row]