ISUMO Referral Scheme
It's a Win, Win!
YOU WIN… the chance to receive a £250 referral fee, plus commission!
YOUR CONTACTS WIN… a 20% discount off their first quarter!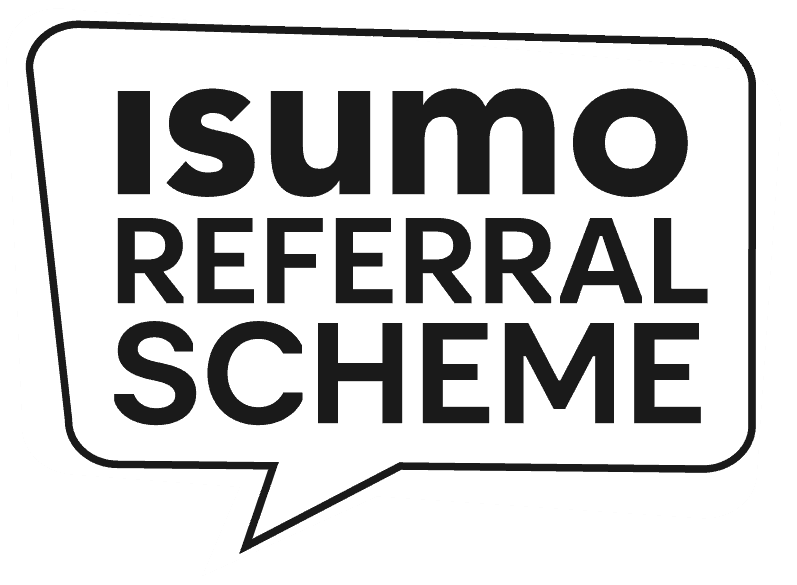 For all referrals that lead to a quote, the opportunity for
us to present or bid, we'll give you £250.
In addition, you could receive commission up to £5,000
if your referral leads to a signed contract for ISUMO.
Terms and conditions apply*
It's easy! Here's how it works:
1. Complete a simple referral form.
2. Your contact will receive an email inviting them to contact us.
3. We'll contact you with details of any successful leads and your reward.
* The contract value will determine the size of the commission. £5,000 is based on the average value of an ISUMO contract.