It is a must for businesses to be prepared for the possibility of the UK leaving the EU. Identifying your operational business strengths and weaknesses so that you can react quickly to emerging scenarios and potential issues that may impact business continuity will be essential to maintain ongoing operations.
One area that is easily overlooked is the business network and how it will be affected. UK business and post Brexit trading conditions are still somewhat of a mystery this can be a major cause of anxiety, with many unsure how to prepare.
One of our clients was ahead of the game and wanted to be in front of any potential trading and business issues that may arise.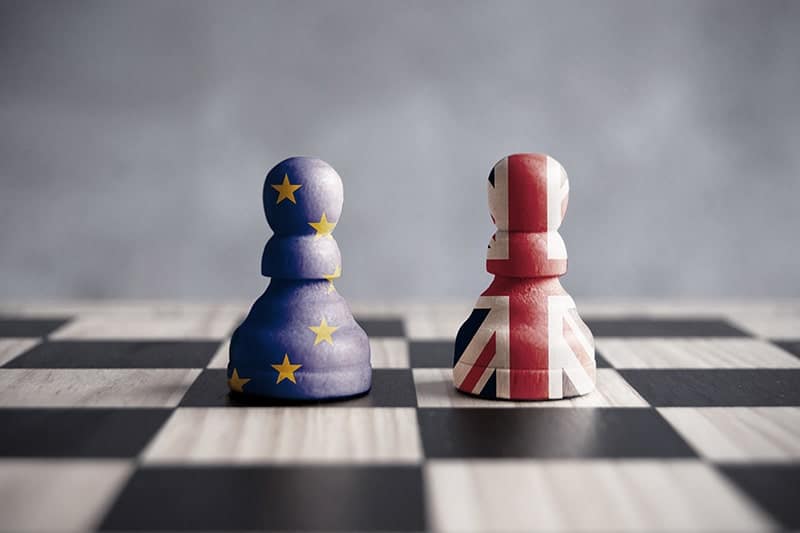 Problem Statement: We process and store personally identifiable client and credit card information, depending on what happens with Brexit we will need to be able to process our client data in either the UK or the EU depending on where they are based.
Solution Overview: The client currently hosts their main platform on AWS Ireland and ISUMO need to provide the ability to access that platform from both the EU and the UK independently, in the event of a hard Brexit the client will need to expand their AWS platform to include the UK and rehome all UK Client data in that instance, all card transactions will also need to take place in those two regions independently.
ISUMO have delivered two colocation cabinets in Equinix London and Dublin with the network and security in place to bring in third-party payment providers into both locations utilised Equinix Cloud Exchange Fabric we have provided AWS Direct Connect from both locations to their AWS instance in Ireland.
Should Brexit happen and export restrictions come into force the AWS platform will split into a new AWS London region, the AWS direct connect the Equinix Cloud Exchange Fabric will be reconfigured to terminate into AWS London thus allowing transactions to be processed in either UK or EU depending on the jurisdiction.
Brexit is an inconvenience to you but with ISUMO it does not need to inconvenience your clients.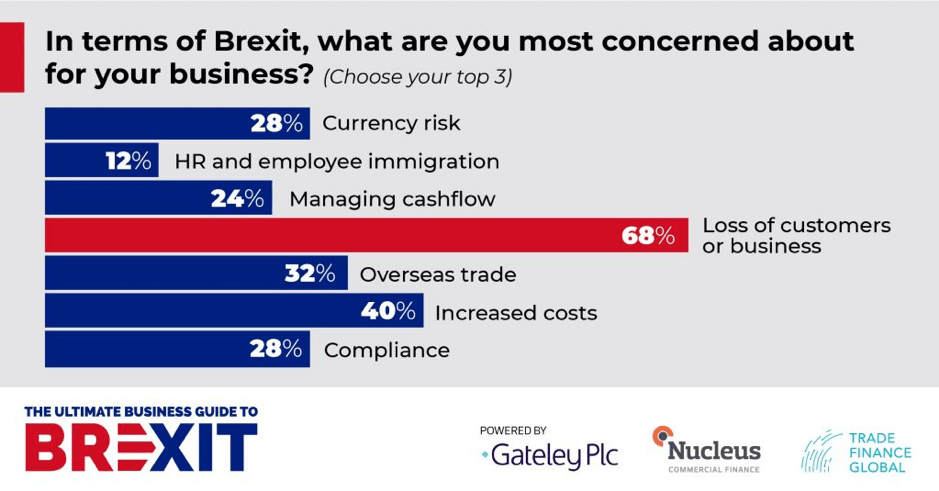 The most common reasons for concern over Brexit was loss of customers and business, ensuring business continuity and the ability the respond to any problems instantly will safeguard your business operations, revenue and customer base.
Some other useful tips beyond your business network and ensuring you are prepared for Brexit:
Research and prepare for increased or new potential tariffs, quotas and other requirements by using the Market Access Database.
Scrutinise your supply chain and the origin of your products. review whether goods may qualify as being of UK or EU origin and could switching to UK suppliers minimise currency volatility risks.
Ensure your internal policies and processes are up to scratch, including international certifications (financial, environmental, CSR, health and safety etc.)
Assess which of your staff originate from the EU and ensure you are aware of their situation. Research UK permanent residency status.
Review your export skills: export documentation, incoterms, processing letters of credit- consider an export audit of your business.
Check skills of your legal team: employment law contracts, applications screening, commercial contracts (agency and distributors) – assess whether contracts with EU partners (distributors / agents) contain references to EU legislation which you may wish to amend.
If you have any EU contracts with time-sensitive delivery times, review contract terms and possible penalties in the event of delays caused by future customs clearance delays.
Consider using foreign exchange services to protect income / profitability from volatile swings during negotiation period – http://www.moneycorp.com
Consider opening a branch or office in another EU member state: foreign investment incentives, logistics base, secure local trade partner to represent you.
Communicate with your EU customers, align your priorities – reassure them of your continued commitment in the face of potential changes.
IP Protection: know your IP assets and how to protect them internationally.
Review sales to non-EU markets in countries where EU currently has Free Trade Agreements in place. Assess whether sales are dependent / influenced by duty preferences and may be at risk when the UK loses access to them.
We're ISUMO
We design, build and support complex network infrastructures that deliver the security, scalability and availability that your organisation and users demand. Working as part of your team, supplementing their skills or leading them to achieve exceptional results.
Contact us or give us a call on 0207 871 1476.